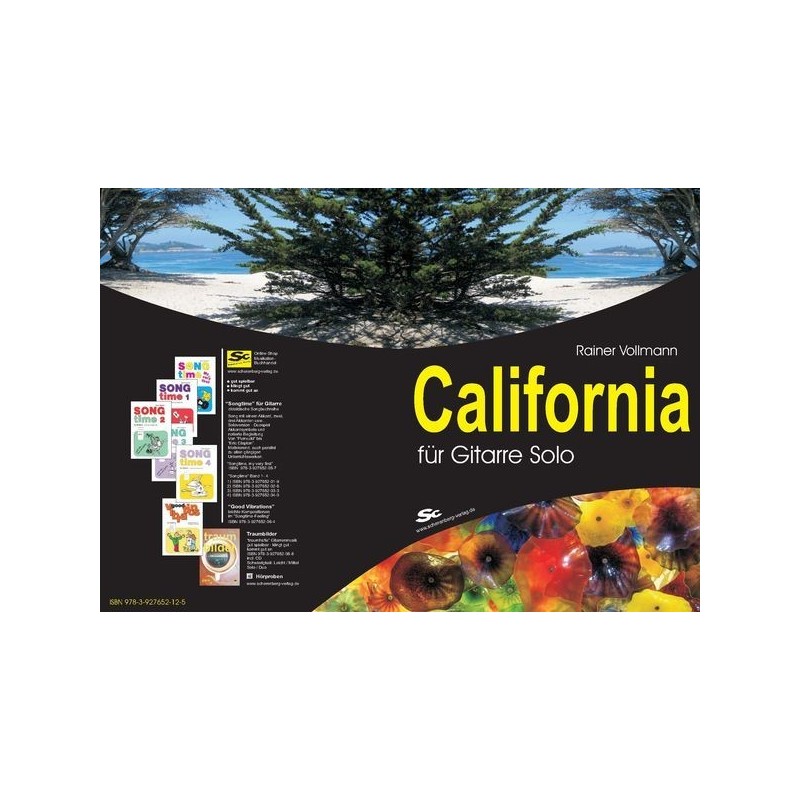  
California
CALIFORNIA - A WAY OF LIFE
Gitarre Solo - Ende Unterstufe Anfang Mittelstufe



Playlist zu "California" auf YouTube !
Nutzen sie gerne unsere Hör- und Heftproben im Reiter Anhänge.
CALIFORNIA - A WAY OF LIFE
San Francisco - vormittags  an der Bay.
Exzellentes Gitarre-Spiel verschiedener Stilrichtungen,
danach Bob Dylans "Blowin` in the Wind".
Anschließend meine fast scherzhafte Frage
an den symphatischen Straßenmusiker:
"Play Bach?" - Ohne Kommentar fängt er an zu spielen:
Die Bourrée aus der Suite in E-Moll von Johann Sebastian Bach
auf der E-Gitarre - vom Feinsten.
Zwei Menschen lächeln sich an.
Einer davon wird nie erfahren,
dass er genau in diesem Augenblick
seinem Gegenüber die Inspiration
für "San Francisco Morning"
geschenkt hatte.
Rainer Vollmann
California - Titel
-          San Francisco Morning - traumhafter  Morgen in San Francisco
-          Pacific Grove - Abend-Dämmerung am Strand von Monterey
-          Wave Dancing - Kite-Surfing  am Pacific
-          Mariposa - kleines Dorf östlich von San Francisco
-          Rainbow Fall - Regenbogen im Tröpfchennebel  eines Wasserfalles
-          Bumpy Road - holperige Straße in der Wüste

Schwierigkeitsgrad:
Ende Unterstufe-Anfang Mittelstufe
- gut spielbar
- klingt gut 
- kommt gut an
Specific References
ISBN

978-3-927652-12-5